Are you ready for the adventure of your life? International jubilee camp Participation Island 2018 is held in Bengtsår Camp Island next summer!
Participation letter in English (PDF format)
What: Participation Island (Osallisuuden saari in Finnish) is a 75th anniversary celebration camp of Nuoret Kotkat. We are expecting 500-1000 participants to the camp, half of it abroad and half from Finland
When: 25.7.-1.8.201
Where: Bengtsår Camp Island, Hanko, Finland
Map of the islands and location: http://benkku.munstadi.fi/sijainti
The island of Bengtsår is located in Hanko, about 120 km from Helsinki and. Bengtsår island is a real island, with about 15 minutes boat ride from mainland. Camp site is owned by Helsinki city youth department and has a long history of hosting summer camps
Registrations: Sign up at the latest by 30.4.2018 with excel registration form. Camp fee bills will be sent by email after registration
Price: 180 €/participant. The price covers camp activities, accommodation in tents, meals and transportation in Finland on arrival and departure day arranged by Nuoret Kotkat from/to nearest airports, harbors and cities. After registration closes, a fee of 5€ will be charged for each revised information. If your travel details are not clear by 30.4., please be in contact with Soili Sirenne about that.
Tent camp:
Sleeping is going to happen in tents. Tents are provided by Nuoret Kotkat and most of it is owned by the camp site, but you can also bring your own.  In case you bring your own tents, we need information of it, as villages have limited spaces for tents due to nature (trees and rocks) 
Meals:
There will be four meals a day at the camp: breakfast, lunch, dinner and evening snack. Please remember to write to registration form about possible allergies and diets. All allergies and diets can be taken care of if it is informed by 30.4. Meals will be prepared in the central kitchen and transported and served in villages. For eating everyone needs own cutlery such as plate, mug, fork, spoon and knife and a bag to hold it in, with a towel to wipe it clean. Washing up dishes will be done also in villages.
Hygiene:
Showers at the camp site are limited. There is a summerhouse style sauna ja showers separately for men and women. Sauna and showers are open every day but from some villages, there is some walking distance to them. As lavatories camp uses outhouse toilets which are cleaned and taken care of daily by camp staff.
Special:
This camp as a bigger international camp is a bit special because of the amazing camp site in an island by the sea. The distance from the mainland is not big, but it's still an island where everything and everyone needs to be taken with a boat. It also has sea weather conditions with sometimes heavy wind and rain, that can also affect camp and program (we have ordered a nice Finnish summer weather though for camp). Also, the nature with rocky shores and lots of trees and some distances to walk every day, brings its own challenges. We welcome everyone, but as conditions can not be changed, we recommend considering taking part with small kids as baby trollies are mostly impossible to move around with at the camp site and all villages are right by the rocky sea shores. These same reasons are also a big challenge with wheelchair and also there is no wheelchair accessible showers and toilets. We recommend considering this camp as a little bit like an extreme camp or a hiking trip and then you will be pleasantly surprised of how everything works. 
Shop and Cafe:
There is a camp shop and a café at the campsite and it will be open daily. From there you can buy drinks, snacks and Nuoret Kotkat products
Drinking water:
All water coming from taps at the camp site is drinkable. Every village has a tap, where drinking bottles and mugs can be filled. There is no water on sale at the camp shop or café. Remember to pack a bottle for water with you!
Electricity:
Electricity sources at the island are very limited. We recommend especially that the youngest participants leave their electricity devices and phones home. For leaders we recommend that you bring an extra battery/device with what you can charge your phones with
Weather:
Summers in Finland are not very hot, but July is typically the warmest month of the year. Daytime maximum temperatures in Hanko islands are average around 20°C, whilst at night 13°C is normal. Some rain and wind are always possible.
Campfire:
There will be several camp fire evenings in villages and every village has a place for having a campfire together. With fire and also smoking, we need to be super careful as the island forest is often very dry
Theme:
Camp theme is participation. This theme includes a lot under it and lots of it is done in villages. Village circles, agreeing village rules together, putting time on getting to know each other and listening each other's opinions, camp council for children and youth under 18 years old, workshops of participation and adultism and participation tent, where you can learn about participation and also come with your problems or ideas and get help and ideas to solve them
Follow our social media channels to learn more about the program and the camp during this coming spring and summer. And also give your ideas and feedback.
Facebook: @participationisland and @nuoretkotkat, Instagram: @participation_island and @nuoretkotkat
Program:
Participation Island camp will have variety of program. Program will be planned for children, youngsters and some discussion workshops for adults too.
We will encourage, support and provide different kind of program happening in villages, as we believe that in the villages people can get to know each other best during international camps, make friends and form a community. And all this we need for real participation.
There will also be a wide range of central activities from workshops (participation, adultism and from IFM-SEI's Let's talk about sex -project to guest speakers etc.) to typical variety of Finnish summer camp activities from swimming and sports to cultural program and crafts. The surrounding sea and nature gives us lots of possibilities in program such as nature trails and hiking to canoeing, fishing and watching birds
And of course, we will have big festivities all together such as opening ceremony, open day with birthday celebrations and international market and closing ceremony. From all of this you will get more information in the next info letter
Every delegation is asked to bring own program to the camp. Lots of it is needed in villages and there is also space for it in central program, weather it is workshops, performances or games and plays, you name it
Villages:
Camp will be divided in villages. In one village there will be about 80-200 people. If you have a bigger group coming from your organization, we recommend that you plan to divide your groups for 20-50 people in one group that goes into same village. We will do the same with Finnish groups. This way we want to make sure that all villages have participants from at least 3 organizations
Villages will be for all ages.
Village plan will be made after we have got all registrations in the end of April. We are planning to send out a village plan to all groups after that, so all the groups know in advance who they will be camping with and can contact each other before the camp
Daily time table:
8:30 – 9:30 breakfast
10:00 – 12:00 program
12:00 – 13:00 lunch
14:00 – 17:00 program
17:00 – 18.00 dinner
20:00 – 21:00 evening snack (this can vary a bit depending on evening program)
20:00 – 24:00 evening program
22:00 – 07:00 silence in the villages
Smoking, alcohol and drugs:
Smoking is not allowed for people under 18-years old by Finnish law and adults can smoke in designated places. Alcohol and drugs are not allowed to bring to camp site or use during the cam
Arrival and departure:
The camp starts at 25th July and ends at 1st August. Those are the dates when there will be transportation included in the camp fee. This time the camp site is a little bit different, as it is in an island. That means that from mainland all people and luggage will be transported with boats to camp site. Logistics to get everyone transported to the camp site takes planning as 1 full buss of people takes 2 trips for people with a boat and 1 separate boat for luggage transportation
There is also very limited parking space by the boat deck so even if you plan to arrive with own buss/cars, you need to let us know when registering and be in contact with us, as we are planning the boat time table carefully for those days and also there is car parking little bit further away. This might sound complicated, but it only needs good planning and also understanding from all participants, that you cannot arrive whenever. Together we can do it
We hope that you can arrive on 25th before 15.00 to Helsinki or Turku airports and harbours. That way, we can get eveyone transported and be on time at the camp for opening ceremony on 25th in the evening.
Departure is planned so, that firs transportations leave the camp site at 1.8. after 10.30 in the Morning. This means that you can make it to planes leaving Heslsinki airport earliest after 14.00-. If you are planning the leave before that, please be in contact with us for early departure.
Arriving earlier or leaving later:
If your group plans to arrive earlier or leave later than the camp arrival date 25th of July or departure date 1st August, we can assist you with finding a program and accommodation for your group, but it is not possible to arrive earlier or leave later to/from the campsite.
Just to give you few hints for reasonable priced accommodation in Helsinki:
–          Ava-hotel www.ava-hotel.fi (has room from double to 3-bedroom apartments with small kitchen)
–          Eurohostel www.eurohostel.eu (located right in the city center by the sea)
–          Hostel Suomenlinna www.hostelhelsinki.fi/en (located in an old fortress island little outside Helsinki city center)
–          Hostel Domus Academica www.hostelacademica.fi
–          Omena hotels: www.omenahotels.com/en
You can and should book the accommodation yourself, but if you need any help or have any questions, we will help you
Come to make new friends and join the adventure of a lifetime!
For more information and registrations contact:
email: summercamp@nuoretkotkat.fi (Soili Sirenne and Sami Siltaloppi are both using this address)
Soili Sirenne, culture and international designer, Nuorten Kotkien Keskusliitto (Central organization)
Contact Soili with email: soili.sirenne(at)nuoretkotkat.fi or by phone: +358505815288
Sami Siltaloppi, camp coordinator, Helsingin Nuoret Kotkat (Helsinki district)
Contact Sami with email: sami.siltaloppi(at)nuoretkotkat.fi or by phone:  +358503398230
Camp website: www.nuoretkotkat.fi/participationisland
Facebook: @participationisland and @nuoretkotkat
Istagram: @participation_island and @nuoretkotkat
Twitter: @nuoretkotkat
See you at the camp! Nähdään leirillä!
Pictures from Bengtsår camp islands August 2015.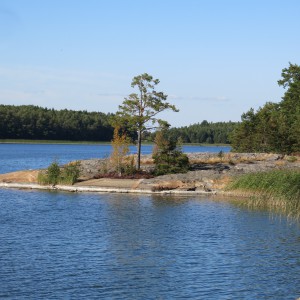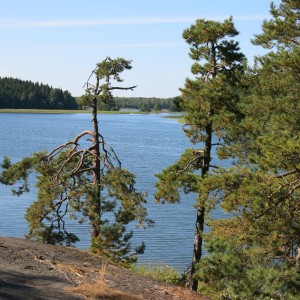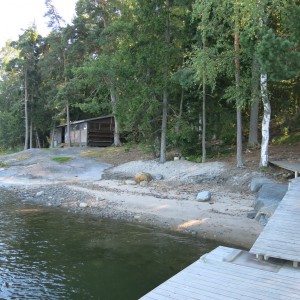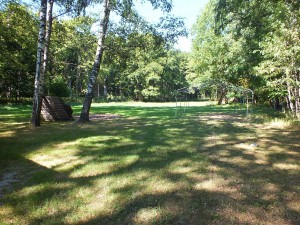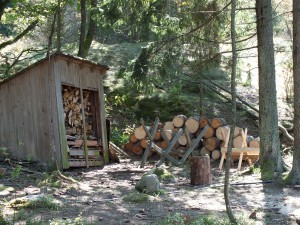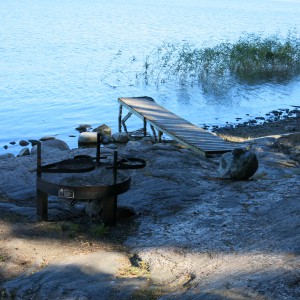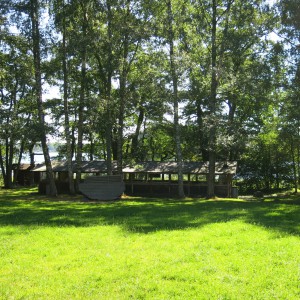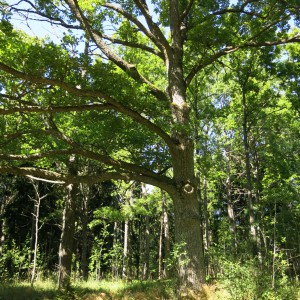 Jaa sosiaalisessa mediassa: